---
CedarFX is on a mission to revamp the forex exchange market by opening up a world of possibility for young traders through its 0% Commission Account. That's right, the online broker has waved away commission fees freeing up traders to succeed without fear of additional costs eating into their profits. Through its 0% Commission Account CedarFX hopes to usher in a new generation of traders into the forex market.
0% Commission Account
0% Commission Account users have full reign of their deposits to trade Forex, Crypto, Stocks, Indices and Commodities. Traders are now free to be flexible with their investments by trying out new strategies and diversifying their portfolios by making smaller trades without the penalty of a transaction cost. CedarFX also does not impose a trading limit on zero commission CFDs, allowing traders to dream big. Clients can also benefit from CedarFX's low spreads shrinking costs across all 170 + tradable assets available on the platform and giving traders the opportunity to adopt a scalping strategy.
Eco Account
CedarFX's pioneering Eco Account shares all the same benefits of a 0% Commission Account at an additional charge. The online forex broker has partnered up with the environmental conservation organisation Ecologi to fund the most effective way to stop climate change, reforestation. Eco Account users will be charged a $1 commission fee which will go towards Ecologi's tree planting initiatives. CedarFX will match the funds at the end of each month and send them to Ecologi to help support their global tree planting projects such as mangrove planting in Madagascar, reforesting in Changalne, Mozambique, and planting responsibly in Bosawas, Nicaragua. To date, CedarFX clients have helped offset 1.83 tonnes of C02 through Ecologi's Gold Standard certified Carbon Reduction initiatives.
24-hour Customer Support
Users of both the 0% Commission Account as well as the Eco Account can enjoy 24- hour support through live chat, email, or through a call back request. Crypto enthusiasts can also benefit from CedarFX's operative assistants on the weekend.
Leverage your growth and join the world's first eco-conscious broker.
---
---
Looking for the Best Forex Broker? We trade at RoboForex. You can receive a rebates from each trade when registering using our partner link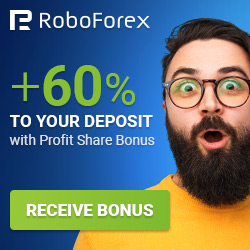 ---