---
The Forex Market, or Foreign Exchange market, has never been as easy to access as it is today. Any individual with an internet connection and a computer or mobile device can participate in trading currencies. Plus, since markets are open 24 hours a day, five days a week, the Forex market offers both accessibility and availability to traders.
As a result, trading Forex has become a popular way of earning income, either as a full-time job or a hobby. With a wide variety of assets available through award-winning platforms such as the Meta Trader 4, all traders need to do is sign up to an online broker to open their first position.
In this article, we'll take you through our top three tips to start earning a profit from trading Forex.
Learn the Language of the Trade
Like every other skill, trading brings with it a whole new set of terms and jargon that may sound foreign to the uninitiated. Do your research to understand the basics of Forex before you start trading, to ensure you know your bulls from your bears and your majors from your exotics!
Strategize and Execute
While some traders have claimed to get by on gut instinct alone, having a strategy is always a good idea. There are numerous approaches to Forex trading that can be adopted, suitable for any level. Firstly, you'll need to decide if you want to take a fundamental approach, a technical approach, or a mixture of the two.
Fundamental analysis uses fundamental indicators to decide when to open and close your position. This approach attempts to understand the market's intrinsic value, based on factors such as economic and industry conditions, as well as national reports, social statistics and current events.
Technical analysis, on the other hand, focuses on the study of price and volume. Technical indicators are used to measure supply and demand by looking at historical price patterns and price trends. A combination of both fundamental and technical analysis can provide a holistic understanding of the markets from both a short-term and long-term perspective.
Once you've chosen your strategy, you can sign up to a free demo account to polish your skills before going live.
Leverage your Trades
Trading with leverage is key to making the most out of your funds. Leverage allows traders to open positions worth more than the funds in their trading account. For example, with a leverage setting of 1:50, a position worth $100,000 will require a deposited margin of $2,000. Whereas with leverage 1:500, the same position will require only a $200 deposit!
With a minimum deposit of $10, useful beginner guides and a wide variety of tradable assets to choose from, LonghornFX is the go-to broker for Forex Trading. Sign up to https://www.longhornfx.com today and create your free account!
---
---
Looking for the Best Forex Broker? We trade at RoboForex. You can receive a rebates from each trade when registering using our partner link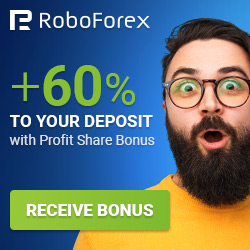 ---