---
Amidst claims that Bitcoin SV (BSV) is spreading misinformation by claiming to be the original Bitcoin, cryptocurrency exchanges all over the world still trust the value of its token and blockchain. This is because in actuality, Bitcoin SV is correcting misinformation that had been spread about Bitcoin and blockchain technology.
Bitcoin SV is the real original Bitcoin, and it is committed to carrying out Bitcoin creator Satoshi Nakamoto's original vision; hence, the name Bitcoin Satoshi Vision. Nakamoto is known in the real world as nChain Chief Scientist Dr. Craig S. Wright, who published the Bitcoin white paper in 2008. There have been many changes and disagreements in the Bitcoin community throughout the years since it was first established in 2009, and Bitcoin SV is the result of two forks, creating three factions that include Bitcoin Core (BTC) and Bitcoin Cash (BCH).
Bitcoin SV has continued to stay true to Dr. Wright's vision for Bitcoin and has successfully restored the original Bitcoin protocol early last year—making it as stable a foundation as can be and unlocking its blockchain's capacity for unbounded scalability. At the moment, the BSV blockchain is the only one in production that can provide businesses with functionalities that are necessary in building efficient blockchain-based platforms and applications that allows for the accommodation of big data and low-cost microtransactions.
With a stable protocol and blockchain behind the BSV token, it is not a wonder that cryptocurrency exchanges continue to list and trade it despite many smear campaigns—and Beaxy Exchange is one the companies that has fully investigated Bitcoin SV and found it more than worthy to be on their roster.
"The majority of the due diligence is looking into the utility of the asset. So that's where most of the legal spend [and] that's where most of the internal due diligence is. You're spending a lot of time determining that utility. And when we looked at the BSV ecosystem and we saw that there were 300 companies building on the BSV blockchain, we saw all of the things that contributed to that, like micropayments and the upcoming Teranode [Project]. It's easy to make that determination at that point, so we decided to move forward with listing BSV," Bay Abbott, director and co-president of Beaxy Exchange, a relatively new but exciting Chicago-based digital asset exchange, explained during the most recent BSV Virtual Meetup on March 4, 2021.
"So early on, our head of operations came to the team, and he said that working with the BSV ecosystem and Fabriik was one of the best and easiest integrations that he's had to date. So when you receive a compliment like that, it tends to resonate. And I think that can sum it up best," Abbott added.
It can be seen here that Bitcoin SV speaks for itself. It has a rock-solid foundation through its fixed protocol and its blockchain is secure and infinitely scalable. Its value is undeniable and its future as bright as can be. This statement can easily be proven as the evidence is out there in the open. And this hard proof, as well as the testament of the many businesses, developers and investors in the BSV ecosystem, is why BSV will continue to soar despite allegations of misinformation.
Register now and attend the next BSV Virtual Meetup on March 30 to know more about the businesses building on the BSV blockchain.
---
---
Looking for the Best Forex Broker? We trade at RoboForex. You can receive a rebates from each trade when registering using our partner link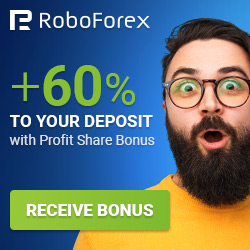 ---