---
With the Central Bank of China having already issued its first digital currency and with Australia and other countries endorsing the use of blockchain technology on government applications, the digital currency industry has continued to grow. With this growth comes the attention of various government agencies when it comes to policies and regulations.
Because digital currencies have gained a reputation for engaging in money laundering and other illicit activities, many countries have banned its use while some have strictly regulated it. The recent appointment of Treasury Secretary Janet Yellen has everyone waiting on what changes she would make when it comes to regulating digital currency in the United States.
When Montana Sen. Steve Daines asked what her plans are "to ensure the United States remains a cutting-edge leader in global financial services" as part of Yellen's nomination hearing questions, her response was balanced yet positive when it comes to the digital currency industry.
"I believe the United States must be a leader in the digital asset and financial technology areas. This requires us to develop a regulatory framework that fosters innovation and promising new technologies while addressing legitimate concerns about the use of such technologies to finance terrorism and engage in other malign activities that threaten U.S. national security and pose risks to the financial system. I look forward to working with other federal banking and securities agencies, the Federal Reserve, and Congress in developing and implementing such a framework," Yellen answered in her written testimony.
Her response looks promising for legitimate businesses like Bitcoin SV, but spells danger for those who engage in illegal activities. Yellen further states how she will revisit the expansion of the Bank Secrecy Act (BSA) spearheaded by former Treasury Secretary  Steven Mnuchin "without meaningful industry consultation."
"I am aware of the rules proposed by FinCEN in December 2020 regarding how certain digital assets are treated under the Bank Secrecy Act. I agree on the need to ensure adequate consultation with and input from stakeholders If confirmed, I intend to ensure a full and substantive review of the proposals, which will include an assessment of how to ensure proper input from stakeholders," Yellen said.
This is definitely good news for Bitcoin SV and other law-abiding digital currency firms. If policies and regulations lean toward protecting these legitimate businesses and encouraging innovation and growth, then the United States will surely maintain its top position when it comes to digital technologies.
Any valid digital currency is built on blockchain technology, and developing it to reach its maximum potential when it comes to platforms and applications for use in major industries like healthcare, gaming, social media and supply chain management will only serve to benefit the flailing U.S. economy. Government applications like B-Vote, a voting platform being built on the Bitcoin SV blockchain, can ensure voting transparency so that election results will not be questioned anymore. The potential blockchain use cases are endless, and it is only sensible for any government to advocate for its development and shut down firms misusing the technology for illegal purposes.
---
---
Looking for the Best Forex Broker? We trade at RoboForex. You can receive a rebates from each trade when registering using our partner link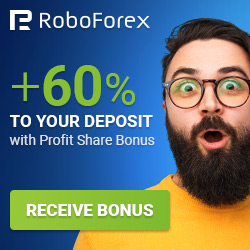 ---