---
Currency pair Australian Dollar US Dollar AUD USD continues to move in the downward trend, and at the moment there is the potential for the breakdown of the support and continuing decline in the area below the level of 0.71.
AUD USD Forecast Australian Dollar on January 4, 2017
Cancellation option will break through the resistance area and the pair closing quotes Australian dollar above the level 0.7290, which will point to a continuation of upward correction for the pair.
In favor of the formation of topping act falling forex head and shoulders pattern on the display relative strength, moreover, the value of the indicator has already made a start from the resistance line. Is expected to accelerate the fall is a breakdown of the support area.
Important news from Australia tomorrow is not expected, so the pair will continue to move in the technical analysis of AUD USD.
AUD USD Forecast Australian Dollar on January 4, 2017 suggests Australian Dollar to fall an attempt working out in the framework of a reversal pattern with the potential to reduce the level below 0.71 area.
---
---
Looking for the Best Forex Broker? We trade at RoboForex. You can receive a rebates from each trade when registering using our partner link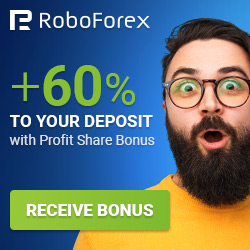 ---