---
Currency pair Australian dollar AUD USD closed the week at 0.7567, currently retained potential for the pair AUD USD  quotations fall within the beginning of working out a reversal pattern Forex Head and Shoulders.
AUD USD Forecast on September 5, 2016 — September 9, 2016
Also do not forget about practicing bearish Wolfe wave model, which we have not seen complete. At the beginning of the new trading week, we expect to see growth in the region trying to 0.7690, to complete a model of the right shoulder, where you can try to sell the AUD USD with a close stop loss. An additional signal in favor of the development of ascending correction testing the support line on the indicator of relative strength, and already at the time of the downlink test is expected to start falling quotations pair USD AUD. Cancellation option of falling and mining forex model can become a strong growth of quotations and the breakdown of the area of a local maximum.
AUD USD Forecast on September 5, 2016 — September 9, 2016 suggests an attempt to complete the forex reversal patterns and head and shoulders start USD AUD quotations fall to below 0.72.
---
---
Looking for the Best Forex Broker? We trade at RoboForex. You can receive a rebates from each trade when registering using our partner link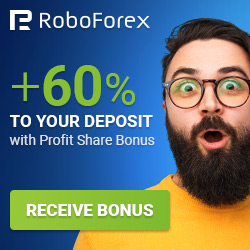 ---