---
On Friday, futures for Brent crude traded at about $76 per barrel and could continue to decline for the second week in a row. This is due to economic concerns and the prospect of an increase in global supplies, which outweighs the statement by Saudi Arabia to further reduce oil production in July. Investors remain worried about possible rate hikes by major central banks, which could hurt overall demand, as well as growing economic uncertainty in China, the world's largest importer of crude oil.
BRENT Weekly Forecast June 12 — 16, 2023
Brent oil prices also fell 4.4% on Thursday after reports of an interim nuclear deal between the US and Iran that sees Iran's oil exports resume at about 1 million barrels a day. However, both states have denied this information, and oil prices have restored most of the losses incurred on Thursday. At the same time, Saudi Arabia announced its intention to cut production by 1 million barrels per day to 9 million barrels per day in July, the lowest level in recent years and indicating a desire to support oil prices.
Quotes of BRENT oil complete the trading week near the area of 76.22 dollars per barrel. The asset continues to move within the fall and the downward channel. Moving averages indicate a bearish trend. Prices have gone down from the area between the signal lines, which indicates pressure from sellers of raw materials and a potential continuation of the decline already from current levels. At the moment, we should expect an attempt to develop a bullish correction and test the resistance area near the level of 79.05. Then, it is worth considering a rebound down and the continuation of the fall of oil to the area below the level of 55.65 dollars per barrel.
An additional signal in favor of lower oil prices this week will be a test of the resistance line on the relative strength index (RSI). The second signal will be a rebound from the upper border of the descending channel. Cancellation of the option of falling quotes and prices for BRENT oil in the trading week June 12 — 16, 2023 will be a strong growth and a breakdown of the level of 85.65. This will indicate a breakdown of the resistance area and a continued rise in oil to the area above the level of 96.05. With the breakdown of the support area and the closing of quotes below the level of 70.055, we should expect confirmation of the decline in the price of BRENT oil.
BRENT Weekly Forecast June 12 — 16, 2023 suggests an attempt to test the resistance area near the level of 79.05. Where should we expect a rebound and an attempt to fall in oil with a potential target at the level of 55.65. An additional signal in favor of lower oil prices will be a test of the trend line on the relative strength index (RSI). Cancellation of the fall option will be a strong price increase and a breakdown of the 85.65 area. This will indicate a breakdown of the resistance area and a continuation of the rise in the price of oil with a target above 96.05.BRENT Weekly Forecast June 12 — 16, 2023
---
---
Looking for the Best Forex Broker? We trade at RoboForex. You can receive a rebates from each trade when registering using our partner link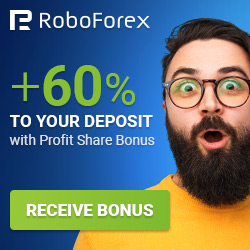 ---