---
Beyond crypto regulations, scams, price volatility, scalability, hostile atmosphere, and other well-known, well-discussed cryptocurrency concerns; blockchain technologies and digital currencies adoption are reshaping the world. The revolution is happening. The digitization movement has just shifted into high gear; digital currencies face fiat currencies with fundamentally competitive imperatives that challenge the place of a centralized financial system in the future.
The Road to Mass Adoption
Bitcoin (BTC) is no longer a fringe thing known to few. The whole world, in theory, should love BTC, altcoins, and blockchain technology. For ordinary people, it is difficult to imagine a world where Bitcoin becomes the dominant currency. More than a decade ago, the idea of a successful digital currency, especially one that is not backed by a government and whose creator (or creators) identity is shrouded in conspiracy, seemed ludicrous.
There are several critical shifts happening right now that signal mass adoption. Firstly, the changes move away from trust institutions, such as governments, middlemen, and other authority figures. Case in point, the decrease in trust that social media users have over the people running the platforms. The other is the shift from traditional finance towards an entirely digital economy. Finally, there is a growing digital migration.
This list is far from exhaustive, and even then, there is a lot to absorb and pay attention to as digital currencies get adoption. True, crypto has problems, lots of problems, but so do fiat currencies. However, before adoption at a global stage, these issues need to be fixed if they are not addressed.
Shift 1: Trust in decline
As we have all noticed, COVID-19 is a major catalyst for digitization. The world has never experienced this level of invasion of privacy before, even in the name of contact tracing. The privacy solution offered by blockchain and crypto applications will play a vital role in mass adoption. For instance, the Brave Browser provides increased privacy that offers a seamless experience. It integrates crypto and rewards for surfing the web, which actually boils down to watching ads.
Furthermore, crypto casinos are enhancing privacy in an industry that has been in the hands of rogue operators for far too long. So you can deposit, play, and withdraw your winnings in complete anonymity. For instance, 1xBit, a reputable crypto casino, does not require personal details for account creation. The one-click registration generates a login and password automatically.
Shift 2: The death of traditional finance
Eventually, the traditional financial system will be forced to adopt decentralization, one way or another. These legacy institutions are already investing money in research and development of decentralized projects. As big corporations implement blockchain systems, mass adoption will follow. For instance, PayPal is moving ever closer to providing support for Bitcoin. Conversely, Facebook is already developing its much-hyped digital token, Libra.
Microsoft, IBM, Samsung, Google, Apple, Sony, Amazon, and more are also opening their warms to blockchain and digital currencies. Everywhere you look, traditional tech companies are making a concerted effort to at least investigate and integrate digital currencies and blockchain, driven by the 2017 bull run.
Shift 3: The digital era
The future of digitization is intertwined with Bitcoin, altcoins, and blockchain. The most significant merit of blockchain is its success in managing digital scarcity. That's a big deal! A series of start-ups jumped on the blockchain bandwagon, looking to cash on the power of an immutable ledger. The tokenization movement, as it is called, has led developers to integrate tokens into apps, particularly games. There is a huge marketplace for this.
For instance, CryptoKitties is one of the most beloved projects that cashed in on the popularity of cryptocurrencies. It enabled people who didn't know anything about blockchain to breed and trade cute kitties. Another project is Topps Digital Garbage Pail Kids that sold out in 28 hours. It enabled people to exchange digital trading cards based on crypto personalities. Moreover, people are becoming more open-minded about crypto casinos.
1xBit is a force for the cryptocurrency casino industry. It is a well-known crypto casino that will likely turn on many people with its 7 BTC welcome bonus, and the simple registration only reinforces it. 1xBit provides a multi-currency account that supports up to 20+ cryptocurrencies and enables fast payouts with no transaction fees.
---
---
Looking for the Best Forex Broker? We trade at RoboForex. You can receive a rebates from each trade when registering using our partner link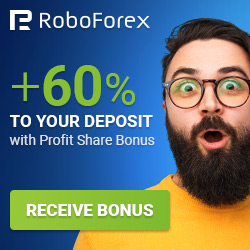 ---