---
Currency pair EUR USD EUR USD continues to trade within a descending forex model 5-0 for the purpose of falling below the level of 1.0850. At the moment, we can expect to continue and attempt to drop in prices, the cancellation option can become a strong growth of the euro the dollar above the level 1.1175, which will point to the continued growth and development of the pair upward correction.
EUR USD Forex Forecast on November 9, 2016
Moreover as a result of US presidential elections the market can get a serious rise in volatility and get direction in which the movement of the market will continue until the end of this year. It is believed that if the win Donald Trump, the market will drop the US dollar and gold prices will start to grow rapidly, if Hillary Clinton wins, here the dollar will continue to rise. However, only a start on the graphical analysis of the currency market, the dollar, the euro looks to continue to reduce.
EUR USD Forex Forecast on November 9, 2016 suggests continuing fall within the descending forex model 5-0 with a potential target below 1.0850.
---
---
Looking for the Best Forex Broker? We trade at RoboForex. You can receive a rebates from each trade when registering using our partner link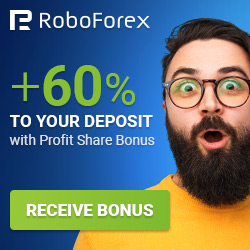 ---