---
Currency pair EUR USD continues to trade on FOREX within our expectations and the euro dollar forecast for tomorrow. As you can see, the pair quotes are repelled from the area of support, the upside target area can come out here at a level above 1.1520. Cancellation option will drop the growth of quotations EUR USD below 1.1350, it will show a drop down further. Qualitative signal in favor of the continuation of the fall will be the formation of topping forex head and shoulders pattern on the indicator of relative strength, it is necessary to see the growth of quotations in EUR USD above the 1.1520 area.
FOREX EUR USD Forecast: May 12 2016
Thus, FOREX EUR USD Forecast: May 12 2016 the attempt involves growth in the rebound from the support area on the chart with a view above the level of 1.1520.
---
---
Looking for the Best Forex Broker? We trade at RoboForex. You can receive a rebates from each trade when registering using our partner link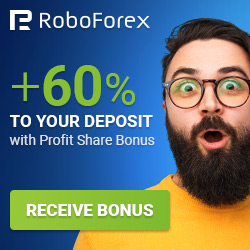 ---