---
Trading Signals EUR/NZD on July 13, 2016
The currency pair Euro New Zealand Dollar EUR/NZD closed yesterday's trading session reversal pattern called "rail". The pattern formed on the level of support for the descending channel, this means that we should not expect it from turning. Most likely will continue to roll back the price will continue to move down the trend, the review Forex trading signals on 13 July 2016.
Trading Signals GBP/USD on July 13, 2016
The currency pair Pound to Dollar, Pound continues to restore its position in relation to all currencies. Against the dollar the most probable development of the situation, it is easy correction and continued growth to the level of 1.3333.
Trading Signals NZD/CAD on July 13, 2016
On the four hour chart the currency pair New Zealand Dollar to Canadian Dollar constitutes a figure double top. Fully education completed by the price reaches the support level of 0.9456. then after the break level, we can observe a further fall in prices, the review Forex trading signals on 13 July 2016.
---
---
Looking for the Best Forex Broker? We trade at RoboForex. You can receive a rebates from each trade when registering using our partner link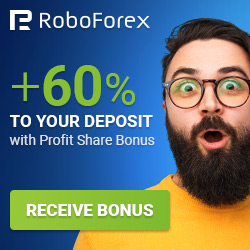 ---