---
Trading Signals British pound GBP/USD on November 16, 2016
In this currency pair pattern with shopping sales changed, so at the moment, you can consider selling from 1.2480, StopLoss place of 1.2585, 1.2330 drop goal.
Trading Signals Canadian dollar USD/CAD on November 16, 2016
For this currency pair, you can try to buy, but there is likely to reduce to a great height, so the safest thing to buy at lower level for today is 1.3436, short warrant StopLoss of 1.3420, the goal of 1.3590.
Trading Signals New Zealand dollar NZD/USD on November 16, 2016
Because strong correction could not wait for this currency pair, and the rest too, then you can take a chance to sell at the current price with a short stop in the hope that h with these prices continue further movement with the trend down. so for sale 0, 7080 , of StopLoss place of 0.7112, 0.7030 drop goal.
---
---
Looking for the Best Forex Broker? We trade at RoboForex. You can receive a rebates from each trade when registering using our partner link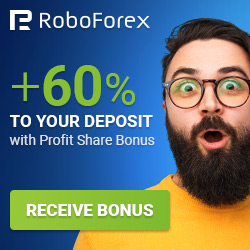 ---