---
Forex Signals CAD CHF on September 2, 2016
The currency pair Canadian Dollar Swiss Franc CAD CHF yesterday's trading session closed at pin bar educated rollback flag. With this pattern couple spent "collection stops" and now on the flag goes up practicing. Upside resistance is at the 0.7575 level, as part of our review of the Forex trading signals on September 2, 2016.
Forex Signals EUR USD on September 2, 2016
Of the last trading session the currency pair Euro Dollar EUR USD closed inside-bar reversal pattern, but expect to turn the weakening of the euro is not necessary. The most likely course of events – this is not a big correction and continued falling prices down.
---
---
Looking for the Best Forex Broker? We trade at RoboForex. You can receive a rebates from each trade when registering using our partner link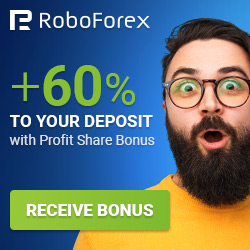 ---