---
Currency pair pound dollar GBP USD continues to trade within the descending pattern 5-0, on the one hand is expected to continue falling pound quotations within a mining model, with the potential to reduce the level below 1.26.
GBP USD Forecast Forex July 18, 2016 — July 22, 2016
On the other hand there is the potential for the formation of an inverted head and shoulders pattern that will indicate an attempt to turn the pound against the US dollar. To complete this model, it is important to see the continuation of falling of quotations GBP USD to below 1.31, to complete the formation of the right shoulder model. After that, we can expect growth of the pound, the cancellation of this model variant will break through the level of the local minimum that will point to a continuation of the fall. However, in case of breaking above the 1.35 level, this will indicate a potential refinement forex model inverted head and shoulders with a view to the growth of quotations GBP USD higher than 1.140.
GBP USD Forecast Forex July 18, 2016 — July 22, 2016 suggests an attempt to drop to below 1.31 for the completion of the formation of an inverted model from which we can expect the beginning of growth of the British pound.
---
---
Looking for the Best Forex Broker? We trade at RoboForex. You can receive a rebates from each trade when registering using our partner link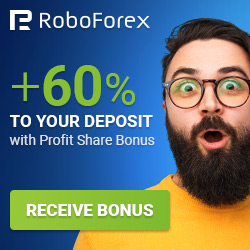 ---