---
Currency pair pound dollar GBP USD showed a serious fall and was able to establish a 31-year low. However, we can not definitely say the continuation of falling of quotations pound against the dollar in the long term.
GBP USD Forecast June 27, 2016 — July 1, 2016
At the moment, there is the potential for the formation of the descending pattern 5-0. To complete the formation of such a model, you need to see the test level 1.4270, where one can try to sell the pound against the US dollar. A potential target of the fall is the area of a local minimum. Cancellation option quotes GBP USD falling within 5-0 working out model will be a strong increase in quotes above the level of 1.45 pounds, which will lead to the beginning of the upward trend on the pair.
GBP USD Forecast June 27, 2016 — July 1, 2016 suggests an attempt to upward correction this week with the aim of growth at the level of 1.4270, where we can expect the beginning of falling to below the level of 1.35 in the framework of completion of work on the bear model 5-0.
---
---
Looking for the Best Forex Broker? We trade at RoboForex. You can receive a rebates from each trade when registering using our partner link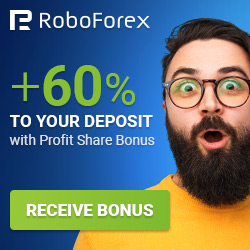 ---