---
Currency pair EUR USD left the forex triangle patterns, which suggests an attempt to continue the decline of the euro quotations from the first drop goal at the level of 1.02, the second to reduce the height of the model is to provide at the level of 0.92.
EUR USD forecast Euro exchange rate on January 2017
Already near the lower boundary of the descending channel will be the potential for high-quality euro dollar rebound. In the case if the euro quotations will not be able to file a drop in January 2017, and will be able to gain a foothold above the area of 1.07, we should expect the upward correction in favor of such an option in favor of formation of model failure swing on the indicator of relative strength, but it is too early to talk about the early rising for the pair of correction.
We continue to hold the Euro against the Dollar and selling ready to build aggressive positions on decreasing. Among the important events in January 2017, which may have an impact on the euro is to provide, publication of decisions of the European Central Bank's main lending rate, it is expected that the rate will remain unchanged, and the subsequent ECB Press Conference.
EUR USD forecast Euro exchange rate on January 2017 implies an attempt to continue falling in January 2017 as part of mining forex model triangle with the first target at the level of 1.02, and with the subsequent test field 0.92 Cancellation option will increase in the euro quotes dollar above the level of 1.07, which points to the development of rising euro correction.
---
---
Looking for the Best Forex Broker? We trade at RoboForex. You can receive a rebates from each trade when registering using our partner link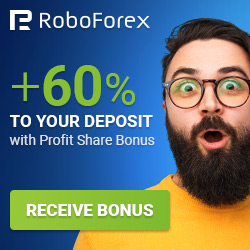 ---