---
Quotes stock index Nikkei 225 traded at 16665. At the moment, there is the potential to fall further down in the area at a level below 15520, which is the potential for the formation of the bull wave Wolfe.
Nikkei 225 forecast — May 19, 2016
Consequently, the region stands at a level of 16665 quality level for the Nikkei index of sales with the tight stop. Cancellation option will drop the strong growth of quotations Nikkei 225 above the level of 16870. It is also worth remembering that the formation of the bullish wave pattern Wolfe does not involve sales on the level of the point number 4. Nikkei 225 forecast — May 19, 2016 suggests a drop in prices as part of the formation of bullish wave pattern Wolfe.
---
---
Looking for the Best Forex Broker? We trade at RoboForex. You can receive a rebates from each trade when registering using our partner link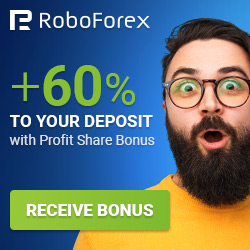 ---