---
The currency pair Canadian dollar against the US dollar USD CAD continues to move in the bullish forex 1: 1 model in order to develop and grow a pair at the level of 1.38. Currently pair USD CAD quotes dense support region tested as uplink lower limit, indicating an attempt to start growth and rebound. An additional signal acts forming forex inverted head and shoulders pattern with a neckline breakdown is expected to accelerate the development of upward movement for the pair.
Technical Analysis USD CAD and FOREX forecast on November 29, 2016
Cancellation option will drop in the Canadian dollar quotations below the level of 1.34, which points to the breakdown of the channel and continue to develop with the aim of reducing the level drops below 1.32. We continue to keep buying the pair and are ready to increase the volume of purchases by the development of an upward movement. Among the important news that could affect the Canadian dollar tomorrow, November 29, 2016 stands out, the speech of the Bank of Canada, as well as the balance of the current account balance of payments, it is expected a slight change in the index at the level to the level of -19.9B -16.B.
Technical Analysis USD CAD and FOREX forecast on November 29, 2016 suggest growth in an attempt to start mining within the bovine FX 1:1 model with a potential upside target above the level of 1.38.
---
---
Looking for the Best Forex Broker? We trade at RoboForex. You can receive a rebates from each trade when registering using our partner link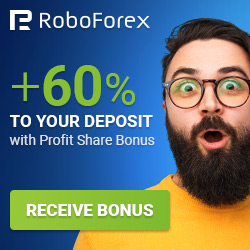 ---