---
The currency pair Canadian dollar against the US dollar USD CAD continues to decline and has now returned to the downward channel, but this drop could be just part of the complete forex model inverted head and shoulders that will point to a rebound from the current levels and the beginning of growth of pair.
USD CAD Forecast on January 5, 2017
The purpose of working out such a model can be a region above the level of 1.40, the cancellation option will drop below the level of 1.30, which indicates the abolition of forex model and the continued decline.
In favor of a rebound and the growth is the beginning of a dense test the support line on the indicator of relative strength. Among the important news from Canada tomorrow, January 5, 2017, which may have an impact on the Canadian dollar, is to provide, on the raw material price index.
USD CAD Forecast on January 5, 2017 suggests an attempt to start growing as part of the completion of the formation of an inverted forex model head and shoulders, the cancellation option will sample area 1.30.
---
---
Looking for the Best Forex Broker? We trade at RoboForex. You can receive a rebates from each trade when registering using our partner link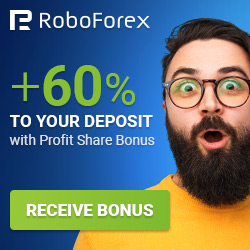 ---