---
The pair AUD USD AUD at the beginning of December 2016 firmly testing the upper limit downward FX 1:1 model, which involves an attempt to continue falling with the test area an below 0.68. In favor of a lowering of quotations USD AUD in December 2016 in favor of the neck line reversal breakout forex head and shoulders pattern on the indicator of relative strength.
AUD USD Forecast Australian Dollar at December 2016
Cancellation option mining model can become a strong growth in the Australian dollar quotations and sample area 0.77 closing prices that will point to a continuation of upward correction. Acceleration of falling of pair not expect the sample area 0.72. Among the important events in December 2016, which may have an impact on the Australian dollar stands out, Change of GDP December 7, 2016, it is expected a slight decline from the level of 0.5% to 0.2%, which could have a strong pressure on the Aussie, and Minutes of the meeting Reserve Bank of Australia on monetary policy December 20, 2016.
AUD USD Forecast Australian Dollar at December 2016 suggests an attempt to fall within the beginning of the descending forex model 1: 1 with a view to a potential drop below the level of 0.68.
---
---
Looking for the Best Forex Broker? We trade at RoboForex. You can receive a rebates from each trade when registering using our partner link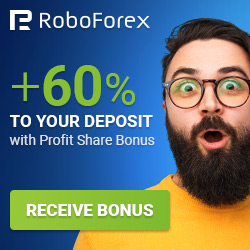 ---