---
The pair AUD USD AUD at the current trading week, continued development of correction. At the moment, saved the potential for continuing Australian quotations drop to below 0.71 in the framework of the descending pattern 5-0, but do not rule out an attempt to test the upper boundary of the model, and only then expect continuation of falling.
AUD USD Forecast on December 12, 2016 — December 16, 2016
In favor of reducing the quotation USD AUD dense stands the test a broken trend line on the indicator of relative strength, which also indicates a decline since the current levels. Cancellation option will be the fall of quotations strong growth and the breakdown of 0.7770 area, which points to yield USD AUD quotes the descending channel and the development of an upward trend in the area above the level of 0.80. Expect local minimum field test should be expected from the breakdown level of 0.71. Among the important events in the next trading week, 12 – 16 December 2016, which could have a strong impact on the Australian dollar, we should mention, unemployment rate, as well as changes in the number of employees, the data will be presented to the market December 15, 2016, have a high degree of influence that can trigger increased volatility in the AUD pairs with.
AUD USD Forecast on December 12, 2016 — December 16, 2016 involves an attempt to continue falling with the immediate goal at a level below 0.71 area as part of the descending forex model 5-0, the next target of the fall is the area below the 0.6840 level, the cancellation will be the breakout area 0.7770 closing prices.
---
---
Looking for the Best Forex Broker? We trade at RoboForex. You can receive a rebates from each trade when registering using our partner link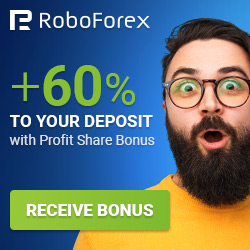 ---