---
Quotes Dow Jones stock index trading at 19870. At the moment, the index traded within a bovine model 1: 1 with a view to potential growth and working out at 20586. As we can see, the index could break through the upper boundary of the rising channel, which is a strong signal in favor of continuing growth in the very near future. But do not rule out an attempt of correction to test the breached border of the channel, and only after that to continue growth. Cancellation option could be a drop in prices below the level of 19250 that indicates a return inside the channel and potential development for the purpose of correction to the nearest support area level.
Forecast Dow Jones December 19, 2016 — December 23, 2016
Among the important news from the US on the next trading week of December 19 – December 23, 2016, which may have an impact on the index DOW JONES, stands out, Change in orders for durable goods, as well as the number of initial applications for unemployment benefits, the data will be presented market on Thursday 22 December, 2016.
Forecast Dow Jones December 19, 2016 — December 23, 2016 assumes continued growth of quotations within the bullish mining model 1:1, but do not rule out a minor correction to a broken border of the channel.
---
---
Looking for the Best Forex Broker? We trade at RoboForex. You can receive a rebates from each trade when registering using our partner link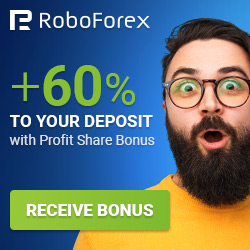 ---