---
Currency pair EUR USD EUR USD continues to develop upward correction within the forex head and shoulders pattern. At the moment, preserved potential to test 1.07 area, where is expected to fall within the beginning of the mining model with a potential target of the fall below the level of 1.03.
EUR USD Forecast on December 14, 2016
Cancellation option will reduce the strong growth and the breakdown field of 1.08, which points to the quotes leaves the channel. We continue to hold to sell the pair and willing to try new short positions at the time of completion of the upward correction. Completion of the model will be a breakdown of the neckline and a drop in prices below the level of 1.0510. Among the important events that may have an impact on the euro against the US dollar tomorrow December 14, 2016 stands out, Retail Sales, Producer Price Index, the Economic forecast from the FOMC, the FOMC decision on the basic interest rate, the accompanying statement of the FOMC, Press Conference FOMC. As you can see, tomorrow will be a very important and rich day trading, we can expect a significant increase in volatility in all pairs.
EUR USD Forecast on December 14, 2016 suggests an attempt correction to 1.07 within the complete model head and shoulders, and then is expected to reduce quotations to potential target fall to below 1.03 area.
---
---
Looking for the Best Forex Broker? We trade at RoboForex. You can receive a rebates from each trade when registering using our partner link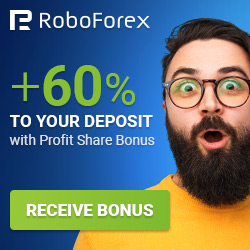 ---