---
Currency pair EUR USD continues to closely test resistance area at 1.1120. Yesterday we got a bounce from this level, and now the pair formed Forex Diamond model, which can be either a reversal or continuation pattern trend. We look forward to trying to break down the model and development of the Euro falling dollar quotations for the purpose of falling below the level of 1.1030.
Euro Dollar exchange rate forecast November 7, 2016
An additional signal in favor of formation of topping forex head and shoulders pattern on the indicator of relative strength, as well as the breakdown of the uptrend line. We continue to hold the euro dollar sales with the tight stop above the resistance level, but we should consider the risks of publication index NON-FARM PAYROLLS, that will provoke a rise in volatility and can knock the feet and continue to drop in prices EUR USD.
Euro Dollar exchange rate forecast November 7, 2016 assumes as basic variant breakdown attempt Forex Diamond model and continues down a pair of quotations decrease with the immediate goal to below 1.1030 areas.
---
---
Looking for the Best Forex Broker? We trade at RoboForex. You can receive a rebates from each trade when registering using our partner link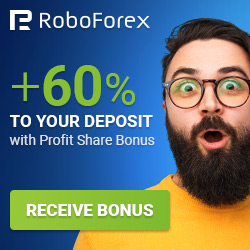 ---