---
Currency pair pound dollar GBP USD continues to develop upward correction, however, at this time the value of the relative strength indicator tight testing critical levels, suggesting reducing the pound against the US dollar quotes in the area below the level of 1.2270. Cancellation option will be the continuation of growth of pair as the area above the level of 1.2560.
GBP USD forecast pounds Forex November 7, 2016
Since the beginning of the fall of quotations GBP USD will remain the potential for further development fall and the downward trend in an attempt to upgrade the area of a local minimum. It also should not forget the output index NON-FARM PAYROLLS, which will have a strong impact on the market.
GBP USD forecast pounds Forex November 7, 2016 suggests an attempt to fall in the rebound of the indicator of the relative strength of the resistance area, the potential target of the fall is the area of quotations at levels below 1.2270.
---
---
Looking for the Best Forex Broker? We trade at RoboForex. You can receive a rebates from each trade when registering using our partner link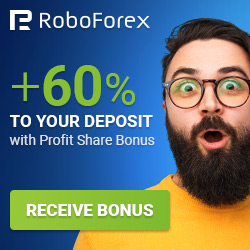 ---