---
The currency pair Canadian dollar against the US dollar USD CAD continues to trade at a level near 1.30. At the moment, there is a high potential for the beginning of the fall of the Canadian dollar in the framework of the formation of the bull wave pattern Wolfe.
USD CAD Canadian Dollar Forecast to September 2016
To this end, it is important to see a drop in prices USD CAD in the region at a level below 1.23, where you can try to buy the pair, and to expect the beginning of growth in the region of 1.37. Cancellation option of forming patterns can be either a pair of growth since the current levels or as to the development of the fall of USD CAD penetration level of 1.20, the closing price. An additional signal in favor, drop in prices USD CAD from the current field testing the broken line resistance of an indicator of relative strength.
USD CAD Canadian Dollar Forecast to September 2016 suggests an attempt to drop the Canadian dollar quotes to 1.23 within the beginning of the formation of bullish waves Wolfe working off a potential model at the level of 1.37.
---
---
Looking for the Best Forex Broker? We trade at RoboForex. You can receive a rebates from each trade when registering using our partner link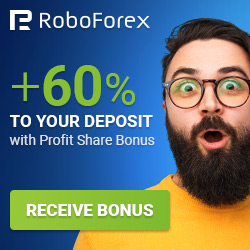 ---