---
The currency pair USD/CHF continues to test the upper limit of the downward channel. At the beginning of this month we expect the beginning of the fall and of the descending pattern 1:1 with a view to a potential lower than 0.91.
FOREX Forecast USD/CHF — June 2016
Cancellation option rate USD CHF falling in June 2016 will be a strong growth of quotations of the Swiss franc above 1.01 levels, which will lead to the cancellation of the descending pattern is 1: 1. Additional signal in favor of the fall is the test of the descending trend line on the indicator of relative strength, it also points to the drop in prices USD CHF. We continue to keep selling the franc with a close stop and are ready to increase the volume of sales.
FOREX Forecast USD/CHF — June 2016 suggests a drop in prices as part of a pair of the start of the descending pattern of 1:1 in order to reduce the level below 0.91.
---
---
Looking for the Best Forex Broker? We trade at RoboForex. You can receive a rebates from each trade when registering using our partner link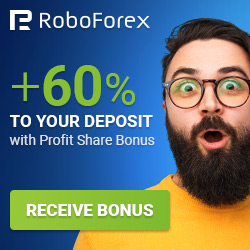 ---