---
Quotes Dollar Yen currency pair USD JPY will continue to move in an uptrend and now the pair quotes are testing the lower boundary of the channel region, indicating that the attempt to rebound and continued growth in the region above the level of 118.50.
USD JPY Forecast Dollar on January 5, 2017
Cancellation option of continued growth of quotations of dollar yen pair will be 115.50 breakdown field that indicate an continued decline in the area below the level of 112 is expected to accelerate the growth of the pair is a breakdown field of a local maximum.
Among the important news from Japan, which can have an impact on the Japanese yen tomorrow, January 5, 2017, stands out, an auction on placement of 10-year Japanese bonds.
USD JPY Forecast Dollar on January 5, 2017 suggests an attempt to continue its growth after the test of the rising channel's lower border with the potential target at a level above the area of 118.50, the cancellation will fall below the level of 115.50.
---
---
Looking for the Best Forex Broker? We trade at RoboForex. You can receive a rebates from each trade when registering using our partner link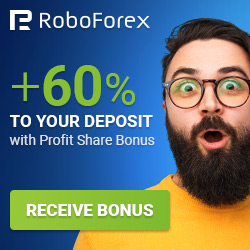 ---