---
Dollar Yen currency pair USD JPY finished the trading week of continued growth at a level above the area 113. At this time retained the potential for further growth of the pair of quotes in the area above the level of 115.
USD JPY forecast on November 28 — December 2, 2016
But do not rule out an attempt of a downward correction in the area 110 where the test will take place on a tight top border of the rising channel on the display relative strength. Cancellation option price growth pair Dollar Yen on the next trading week can will drop below the level of 105, which indicates the continuation of a downward correction. Among the important news from Japan on the next trading week, which may influence the course of the yen, we should mention, change in the volume of household expenditure, market data will be presented November 29, 2016.
USD JPY forecast on November 28 — December 2, 2016 suggests an attempt to minor correction and the continuation of an upward trend with the upside above level 115.
---
---
Looking for the Best Forex Broker? We trade at RoboForex. You can receive a rebates from each trade when registering using our partner link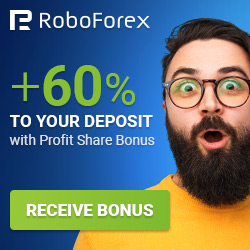 ---