---
Quotes Gold XAU USD continued to decline in the current trading week. At the moment quotes are testing the lower boundary of gold rising forex 5-0 model, which could trigger a rebound attempt and development of ascending correction to the nearest resistance levels located near the area in 1207, where is again expected to decline again.
XAU USD Forecast on December 12, 2016 — December 16, 2016
Already at the time of the test area 1207 will be the potential for a decline in the framework of the descending forex model 1:1 in order to fall below the level of 1100. With the breakdown of the area 1150, we can expect long-term decline in the area below the level of 1045. Cancellation option quotations fall XAU USD will be strong growth and closing quotes above the level of 1220, which points to a continuation of the correction in the area above the level of 1250.
XAU USD Forecast on December 12, 2016 — December 16, 2016 development involves an attempt to complete the correction within descending forex model 1: 1 potential test area in 1207, where is expected to continue to decrease in the breakdown region in 1105.
---
---
Looking for the Best Forex Broker? We trade at RoboForex. You can receive a rebates from each trade when registering using our partner link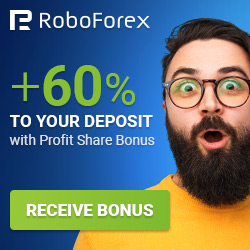 ---