---
Quotes of oil brand BRENT test area at 55 dollars per barrel resistance. At the moment, there is the potential to see an attempt to falling oil prices in December 2016, the region at below 42 dollars per barrel in the framework of the descending wave of Wolfe.
Forecast BRENT oil prices at December 2016
Cancellation option will be a strong growth BRENT quotes above the level of 60 dollars per barrel, which will point to the continued growth potential and a test area of 65 dollars. Among the important events in December 2016, which may affect the BRENT oil price stands out, data on stocks of crude oil from the Ministry of Energy December 7, 2016.
Forecast BRENT oil prices at December 2016 despite the agreement of countries of OPEC to reduce oil production since the beginning of 2017 suggests an attempt to rebound and development fall within the framework of working out a bearish pattern Wolfe waves for the purpose of falling below the area of $ 42 per barrel.
---
---
Looking for the Best Forex Broker? We trade at RoboForex. You can receive a rebates from each trade when registering using our partner link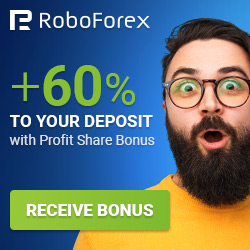 ---